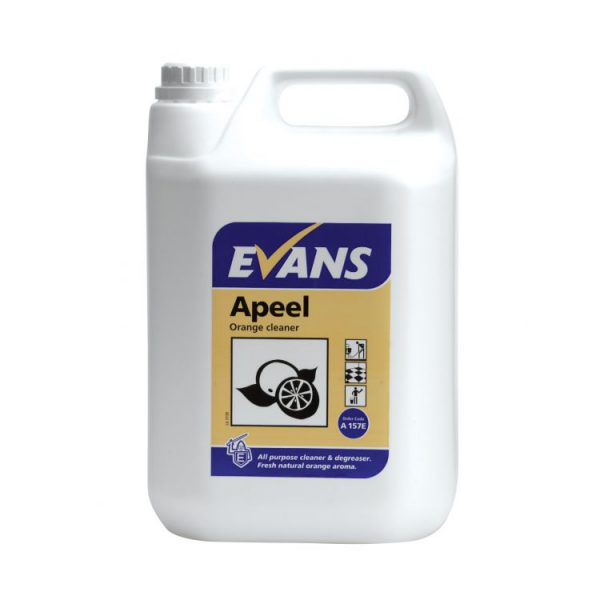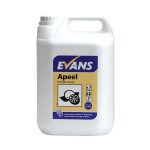 Apeel orange cleaner 5L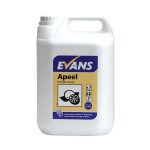 Apeel orange cleaner 5L
£12.70
£12.70
Description
Description
Multi purpose hard surface cleaner & degreaser with the fresh smell of oranges.  It has a neutral pH, making it suitable for use on a variety of surfaces including vinyl, rubber, ceramic, porcelain, vitreous enamel & paintwork.
Features & Benefits
·         Quick acting multi purpose cleaner.
·         Contains an ingredient derived from orange peel.
·         Removes ingrained dirt, heavy grease & certain types of graffiti.
·         Leaves a clean fresh smell.
·         Particularly useful for removing body fat from washrooms.
·         Low Environmental Impact Product – see www.evansgreentick.com
How to Use
GENERAL SOILING:
Dilute upto 1:100 parts hot water (50ml per 5lt)
2x  or 4 capsful per 5lt.
Mop or wipe surface.
REMOVAL OF GRAFFITI FROM PAINTWORK & CERTAIN OTHER SURFACES:
Dilute 50-50 with hot water.
Apply to surface, leave for a few minutes, agitate & wipe clean.